NOTE: We recommend viewing this website with Windows Internet Explorer.
ABOUT RUSH CELLARS | THE WINES | PURCHASE | PRESS | CONTACT

WELCOME TO RUSH CELLARS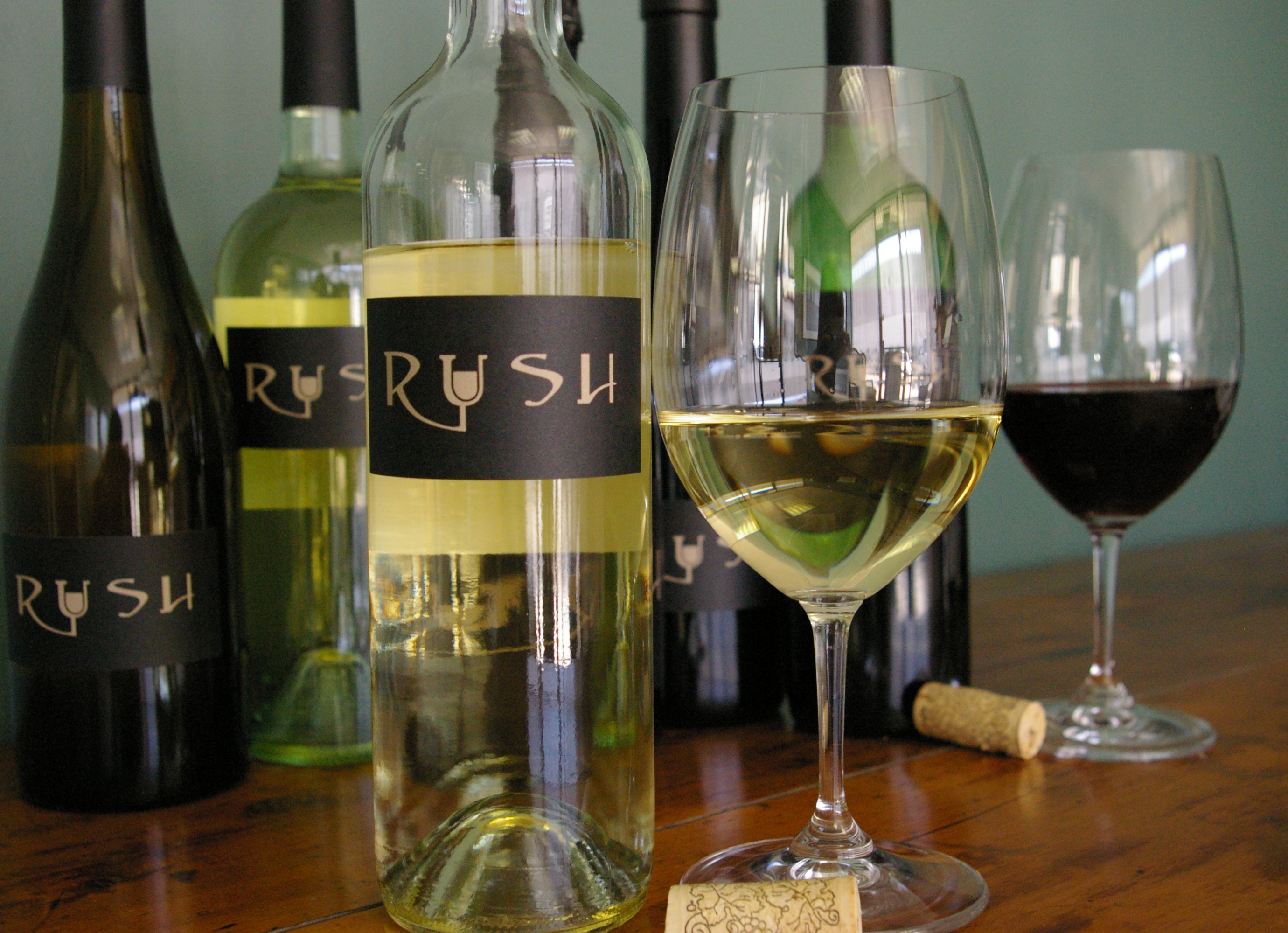 Founded by Alabama native Rush Garner in 2005, the Rush Cellars project began with the release of 728 cases of cabernet sauvignon from California to the Alabama market. Today, some 20,000 cases later, Birmingham resident Rush Garner has created an array of additional wines to compliment his flagship Cabernet. The Rush Cellars portfolio now comprises a Chardonnay, Pinot Noir, Sparkling, Pinot Grigio, and a red blend called the Olí Vine Red. Available exclusively in Alabama, these handcrafted wines are made with the Southeast's climate and accessibility to fresh Gulf seafood in mind. There are other wines in the works so look for this exciting brand at a store near you!
Born and raised in Alabama, Birmingham resident, Rush Garner was exposed to the world of fine wine and gourmet food by his late grandfather, Paul Garner. During numerous trips throughout western Europe with his grandfather, Rush tasted Spanish, French, Italian, German and Austrian wines with the various local cuisine. Upon his return, Rush wanted to recreate that experience, but all he found to drink with the local food was local wine that was sweet. When he endeavored to make a wine for his home state, he decided to go to California to get the right grapes. The result is Rush Cellars, a brand made for Alabama wine drinkers!
The inaugural release of the Rush Cabernet Sauvignon was carried out in partnership with winemaker Spencer Graham, of Elizabeth Spencer Wines. Since then, Rush has partnered with several California winemakers to develop a particular winemaking style that complements the warm Alabama climate and the fresh seafood available to us from the Gulf. In his white wines, Rush strives for a light, dry, crisp character with minerality and a hint of citrus fruit. He crafts his red wines to be fruit-driven with hints of oak and velvety tannins. Whichever wines you prefer, outstanding value is what defines this locally owned brand. The wines of Rush Cellars are available for $15 per bottle at your local retail shop. If you donít see Rush Cellars where you shop, ask the store manager to contact us.